Global Affairs Association Club Logo
I was tasked with designing a logo for a new club, the UW Global Affairs Association, at the Universty of Waterloo. The club was originally set on the idea of not incorporating a globe in the design. However, I felt that the use of the globe would better convey the club's mandates including; global awareness and global education. They also strive for being an open place for discussion. That's one main why I included the dots connecting inside the globe. 
This is the final Logo that the Club is using today.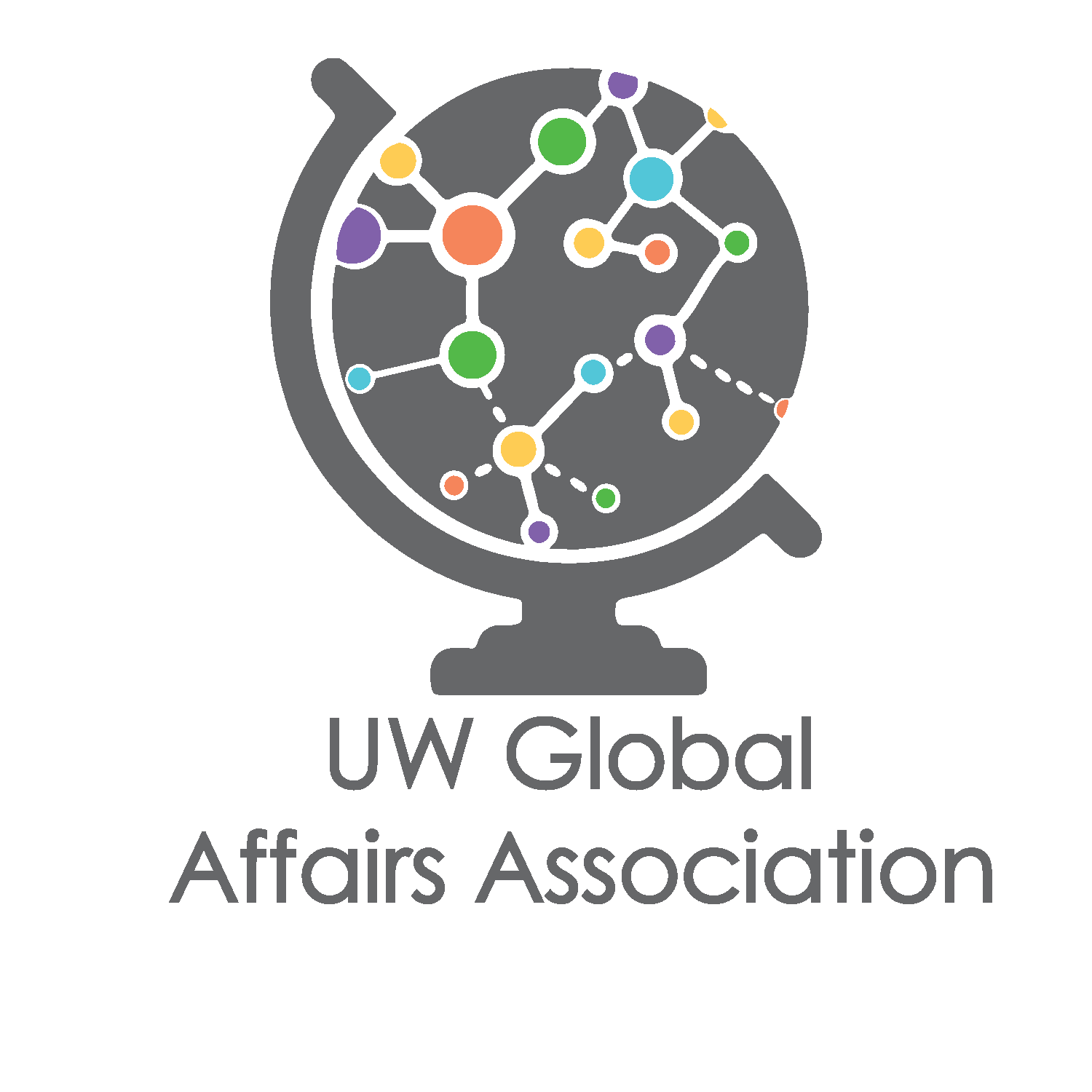 After the design was picked I played with color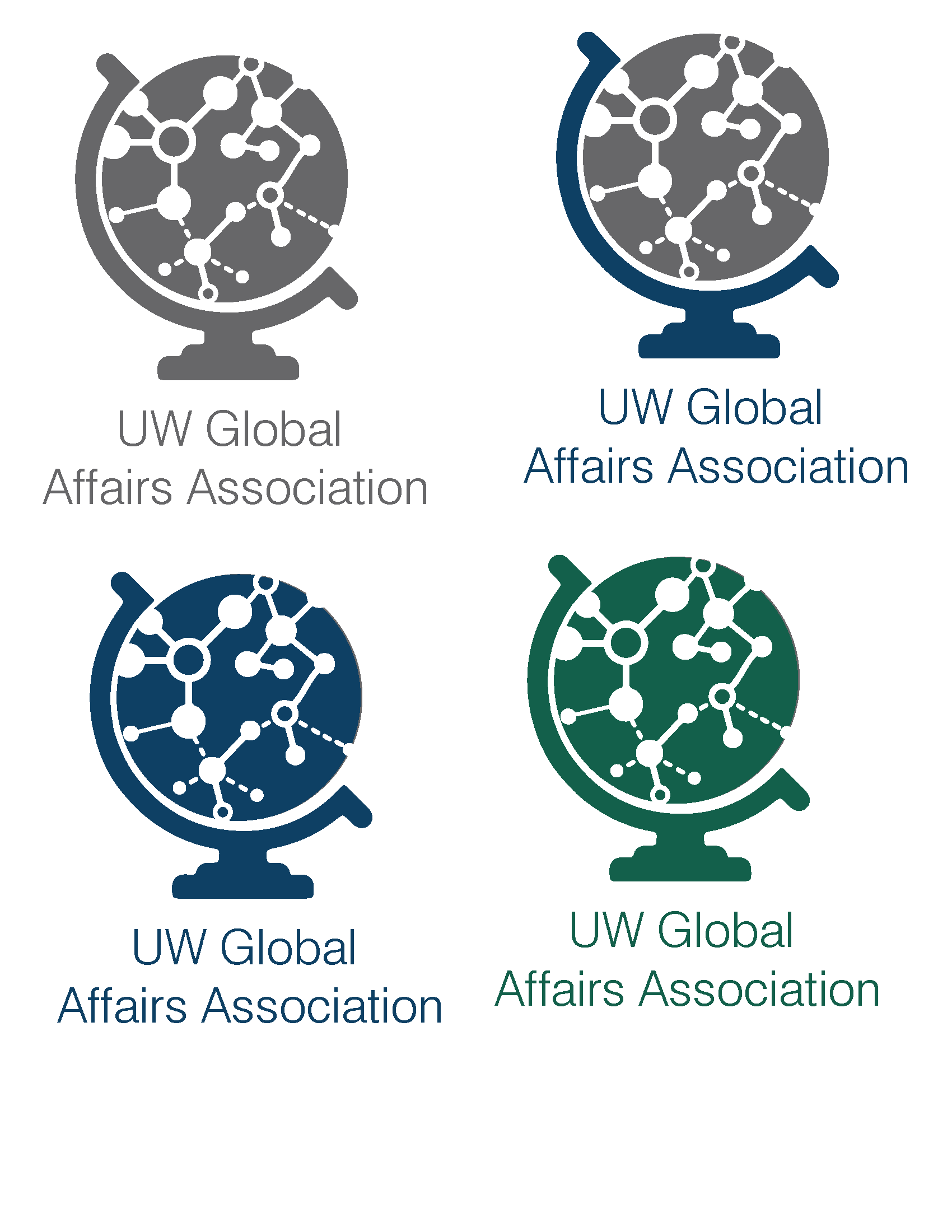 After some more feedback the Club picked the Globe so I played with that.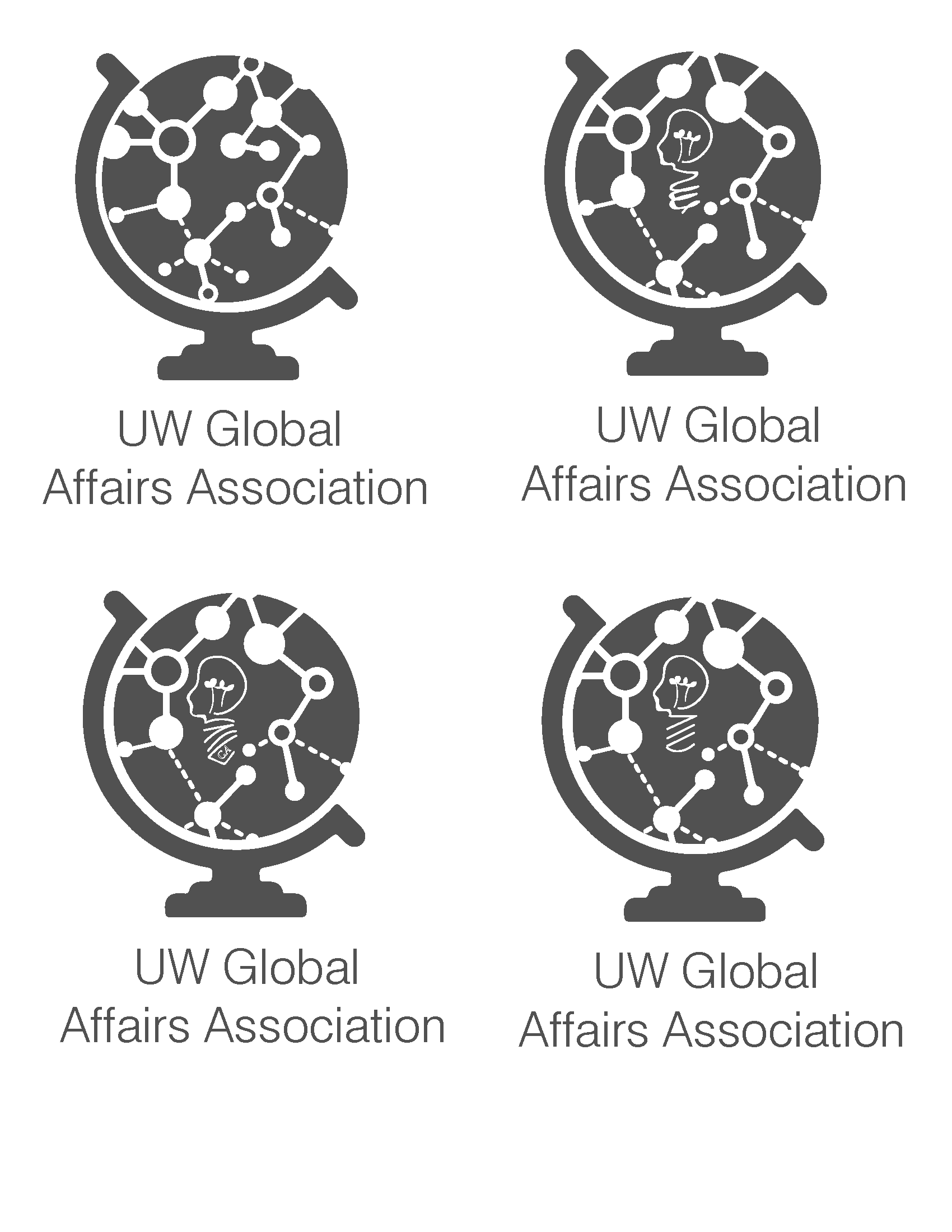 After some feedback from the Club I made these.
These are my first ideas for the logo